The opening of TTMS's new office in Kuala Lumpur has prompted us to talk about working in Malaysia. Is the Asian market conducive to doing business or does it face more challenges? What does the labour market look like there? And finally, how to deal with so much cultural diversity? Krzysztof Zapała, CEO of Transition Technologies – Managed Services Software Malaysia will tell you about everything.
Our first office in Malaysia
Both in Malaysia and Poland we work for clients who have various responsibilities. These obligations also translate into us, and one of them is to work from an office that has undergone the certification process. This means that the office must meet certain requirements, mainly related to security. Limited internet access, physical security and the protection of intellectual property should be taken into account. Therefore, so far our employees have worked directly from the client's offices. This year, however, we were able to open our first own branch in Malaysia, which complies with the standards, which we are extremely proud of! After the initial audit, we have the client's permission to work from the office and we are in the process of obtaining official certification.
Our employees in Malaysia deal with the maintenance of customer systems for countries in the APAC region. These are projects that we have previously implemented from Polish offices. However, it was not convenient due to the large difference in time zones. When we start work in Poland at 8 a.m., in Malaysia it is 3 p.m., which means that the working day is about to end. Moreover, it was more difficult for us to find employees with specific competences on the Polish market, e.g. the ability to use Mandarin. In Malaysia, such people are more easily available, which is why we decided to build a team on site and open a branch there.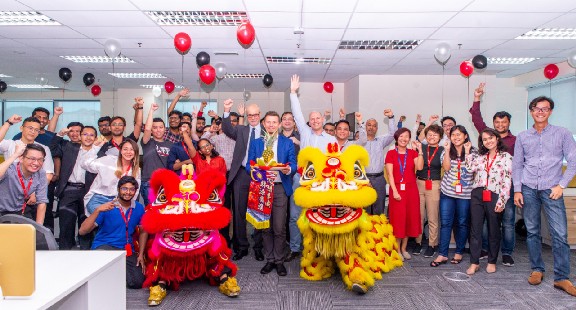 Challenges in the APAC market
The Asian market presents us with various challenges. It is not easy to find the right staff that will agree to the financial rates proposed by our clients. And it's not that our wages are low. Here, as in Poland, the phenomenon of the employee market occurs. Candidates choose between job offers and can dictate the conditions themselves. Competition in the IT market is fierce. There are many global and local companies here, there are both smaller and larger players, which is why the wage pressure is growing. I see great similarities to the European market here.
At the same time, I notice that Malaysians like European companies. It is synonymous with high quality, proper employee treatment, good reputation and innovation. Europe is perceived as an exclusive region. The processes we bring here are appreciated. I myself am also very pleased with our employees – they are diligent and hardworking people.
The APAC market also offers many opportunities
It is worth paying attention to the good location of this country and the market. Malaysia is one of the richest countries in this region. It is characterized by a high standard of living, infrastructure, education and good quality roads. It also makes foreigners eagerly choose this place to live. Nearby countries such as the Philippines, Vietnam and India are poorer. As a result, we have access to a large group of competent employees, although it should be remembered that employees are financially demanding. There is a very good education in Malaysia, people are educated in those areas where we also move, and that is certainly good for us. As TTMS has received the official ICT status, we can relocate employees from other countries, which is very popular.
How we deal with multiculturalism
Due to the large number of people, there is a lot of cultural and religious diversity. Just because someone has a Malaysian passport does not mean that they are Malaysian. This document does not condition our nationality here. We can distinguish 3 blocks: Malaya, which is the most numerous. They have their own kitchen and they follow the religion of Islam. The second group are Chinese with a different cuisine, their own holidays and Buddhist and Christian religions. The third, smallest, but also large block is Indian. So here we have a real cultural melting pot.
The state recognizes all three religions. Therefore, Chinese, Hindu and Muslim holidays are treated as state holidays and are days off for everyone, no matter what religion you are. It happens that you celebrate holidays unrelated to your religion. The authorities ensure that there are no racial conflicts and inspire inspiration from each culture.
Celebrating holidays is also visible in offices. During this time, workplaces are decorated and employees come dressed in regional costumes, both women and men. It is very colorful here then.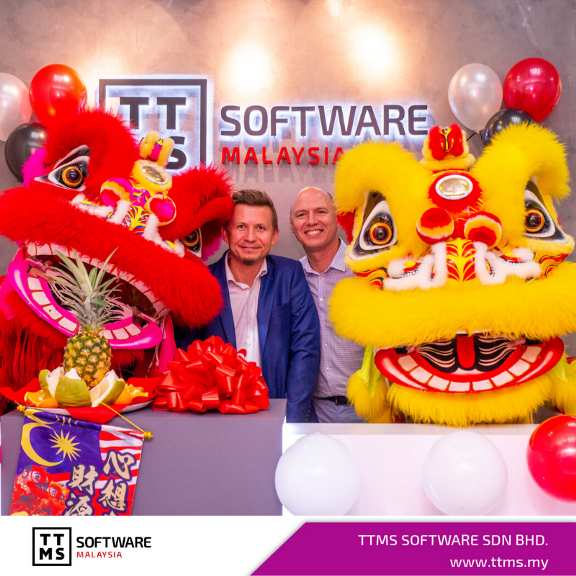 Still surprises me…
Even though I've been in Malaysia for a few years, there are still a few things that surprise me here. For example, the approach to things that were previously obvious to me, e.g. those related to the market and labor law, contracts, the employer's obligations towards the employee. In Poland, if you get sick, you get L4 and there is no limit on sick leave. In Malaysia, on the other hand, there is a certain number of days you can spend while receiving a salary.
Another issue is the confusion of the measurement system – we have both the metric system, as in Poland, but also the British system, calculated in imperial units. For example, when driving a car you measure speed in km / h, area in square feet, temperature in degrees Celsius, length of a segment in meters, but height in feet. Sometimes you can get lost.
---
An interview with Krzysztof Zapała, CEO of Transition Technologies – Managed Services Software Malaysia was written by Marlena Momot